The Town of Duck was pleased to accept a North Carolina Coastal Federation Pelican Award for Dedicated Community Leadership and Collaboration at the annual awards event in August.
The nomination and award were featured in the Coastal Review Online, the publication of the NC Coastal Federation. Read the original online here, or find the the text below.
The federation's office in Wanchese chose the following for their work in northeast North Carolina:
Town of Duck for Dedicated Community Leadership and Collaboration.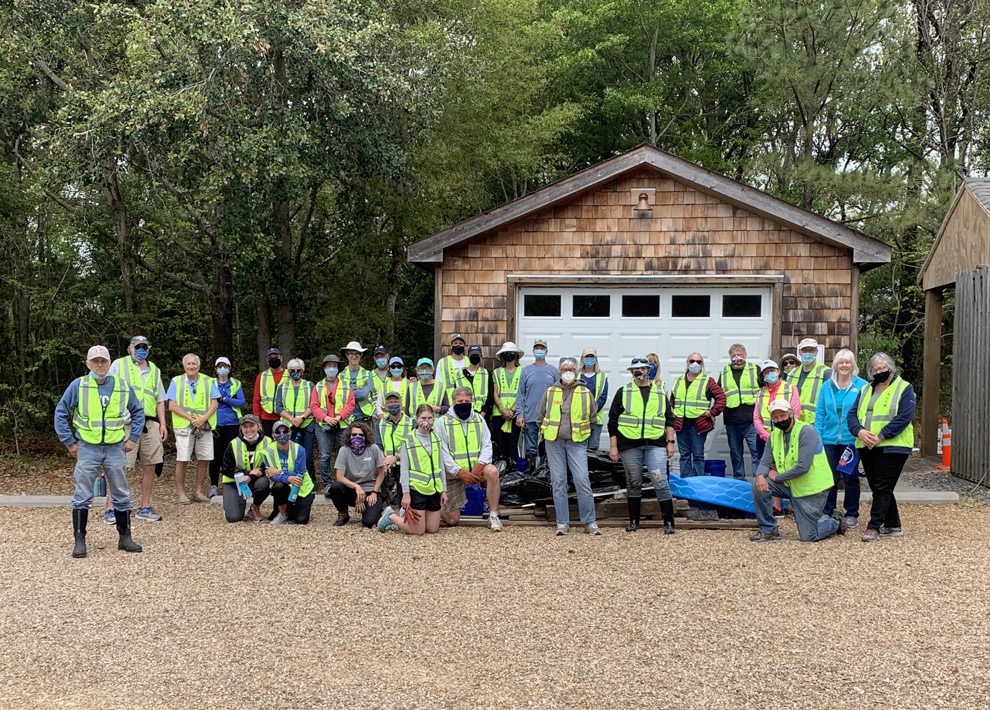 The town created the first municipally organized oyster shell recycling program in partnership with the federation. Town staff members Sandy Cross, Alyson Flynn and Christian Legner led the effort. Town employees collect discarded shell from five local restaurants and haul it to drop-off points, often driving 20 miles in their personal vehicles, adding several hours to their work day.
"From our elected officials to our staff, residents, visitors, and businesses, the town is honored to be recognized for this award as we strive to improve our coastal stewardship," Legner told Coastal Review.
Legner explained that the town, in its 2027 vision, made a commitment to environmental stewardship and has led several project including installing a small oyster shell collection point at the town park, encouraging all restaurants to participate in oyster shell recycling. The town has also installed a demonstration rain garden within the park and have produced some educational material about how homeowners can build one on their property, held regular cleanups and are planning a living shoreline in conjunction with the pedestrian plan sidewalk construction.